I just started watching Patriot Act by Hassan Minaj. It was great and he seems to support #SelfishSelflessSynergy. I encourage all to go back and watch what they can. I first watched an episode on YouTube that caught my eye, Is College Still Worth It? | Patriot Act with Hasan Minhaj .
I then learned, after watching a few GREAT episodes, the show is being cancelled.
https://www.bbc.com/news/entertainment-arts-53833224
Patriot Act: Fans of Hasan Minhaj's show urge Netflix to reconsider 
19 August 2020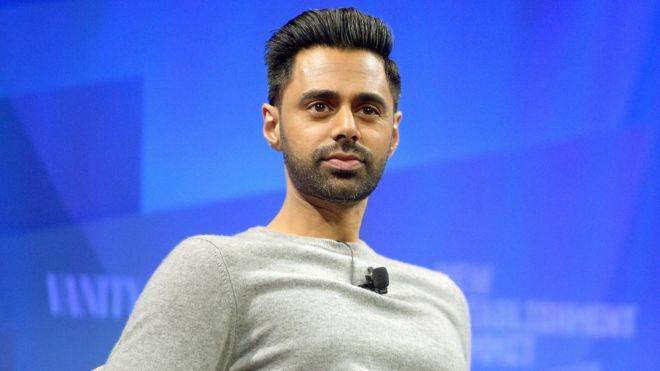 Fans of Netflix's topical comedy show Patriot Act have voiced their disappointment after it was cancelled.
I encourage you to watch, it seems most episodes are also on YouTube. I learned a lot of eye opening information in the few episodes I watched. I plan to watch more.
For instance, although I use TurboTax, it seemed impossible to find the free version. I thought mine was too complicated, but I also I found that I could not help my daughter use the free version. Hers was simple and should be free. Here is why:
Why Doing Taxes is So Hard | Patriot Act
25:26 Jun 29, 2020 – Uploaded by Patriot Act
For me, the most interesting episode I watched so far introduced me to ranked voting. I also learned that ranked voting is being used in states such as Maine. It looks like a much better way to vote than our current method that causes many to choose between least bad options. I encourage you to watch.
We're Doing Elections Wrong | Patriot Act
24:39 Jun 22, 2020 – Uploaded by Patriot Act
I also thought his episode about local journalism was very good and important.
Hasan Minhaj Speaks Upon The Importance Of Saving Local Newspapers
I encourage you watch his show, and if you like it as I did, please join me in asking Netflix to bring back the show. For me, this is a  way I can generate comprehensive benefits by creating pervasive, reciprocal, selfish, selfless, synergistic interactions so everyone and everything benefits.
Be Well'r,