It was reported that former President Barack Obama would often say, "Better is good…" . It seems he was suggesting progress was important. What does that mean? Is better, actually better, or does it depend? From what I am learning, the phrase "Better is good…" is incomplete. Are the parts better or is it a better system? Better parts generally result in short (acute) and not long-term (chronic) improvements. To make 2022 truly better, the parts must be made better ONLY in ways that improve the whole system. Isn't that Selfish, Selfless, Synergy so everyone and everything benefits? Our actions in 2022 must not just make the part better, that better part needs to make the system better. #SelfishSelflessSynergy
As Peter Senge explained, we do not perceive reality, we only see the world based on what we know how to perceive. This means we don't perceive the reality of things we do not already know. This idea is made clear by the joke about the blind men and the elephant. We understand our part without always understanding what it means to the whole. Systemic thinking can help us work to be better in 2022.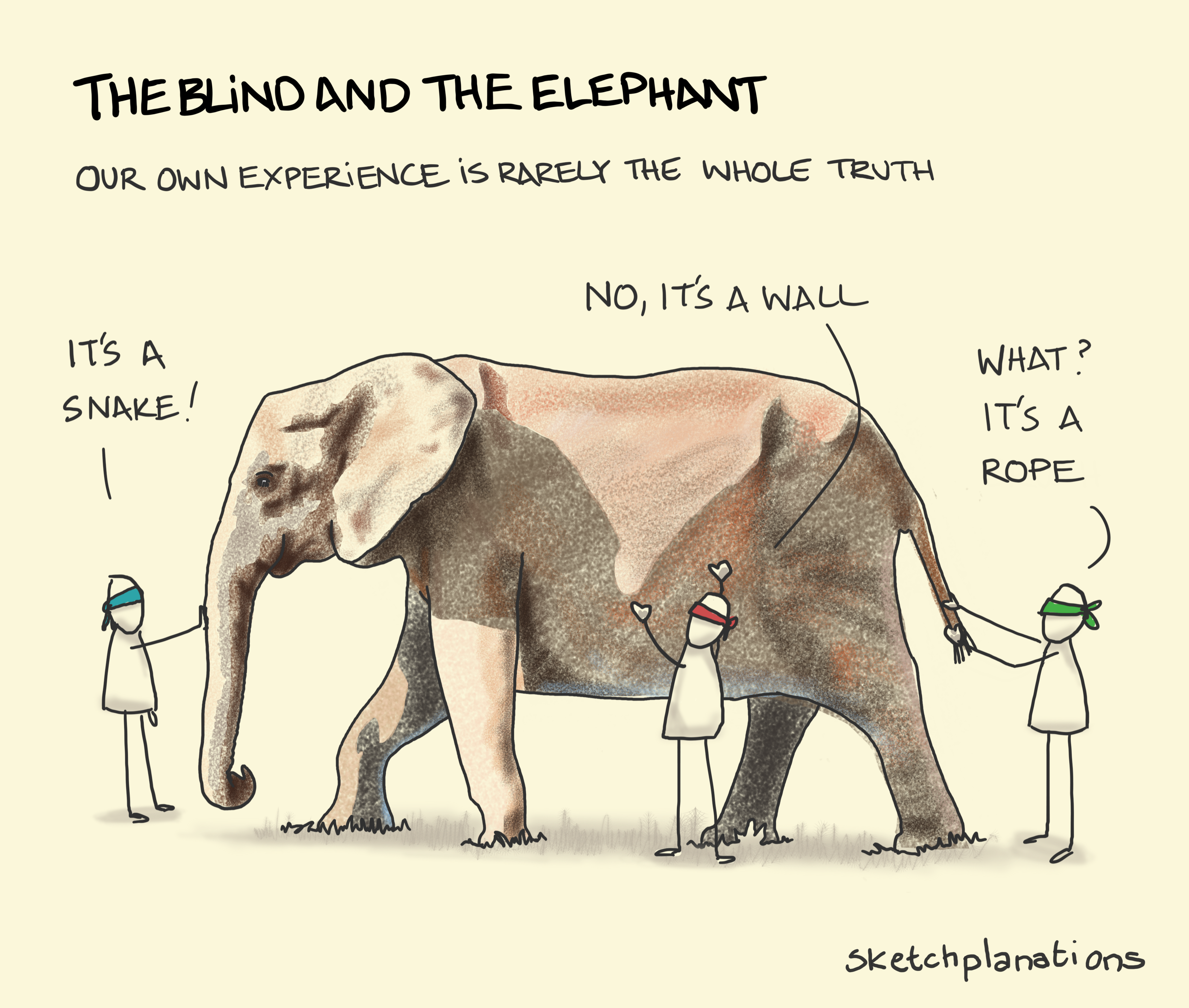 As Russell Ackoff explained, we have spent most of our time finding deficits or problems with parts and improving parts, as we see it, without improving the system. As Deming and Ackoff have shown us, optimizing parts without improving the system can destroy the system. So what can we do?
Dr. Russell Ackoff explained that we need to stop just solving problems and instead disSOLVE problems by creating a better system. Composting represents a simple example I have written about often. In this situation, instead of focusing on decreasing food waste, I think about "growing soil" by using food scraps as an input to healthier soil. Of course, this action eliminates food waste or "disSOLVES" the problem with a better system as recommended by Russell Ackoff.
As I posted before, Will Allen did this and didn't just fix the parts, he created a whole system of growing soil, providing jobs, offering healthy food, building community and more from which everyone and everything benefits (see Growing Healthier Food, People and Communities). In other words, it is really it's all about the ripple (see It is All about the Ripple) of the interactions within the system. The question for 2022 is how we can apply this to all that we do.
Although I knew of Russell Ackoff and read a couple of his books I now am realizing the depth of his genius. For me, this means I will learn more from Dr. Ackoff from his many books, articles and presentations so I can better understand how to generate comprehensive improvements.
To wet your appetite, I posted a 10 minute presentation of his entitled, "Beyond Continual Improvement" and someone posted as, 'If Russ Ackoff had given a TED Talk. I thought it was excellent. Please share what you will do to generate comprehensive improvements by creating net-positive, pervasive, reciprocal, selfish, selfless, synergistic interactions in 2022.
BeWell'r,
Craig Becker
Be selfish, selfless, & synergistic so everyone and everything benefits!
#SelfishSelflessSynergy
Please share your thoughts and questions below.
Contact me: BeWellr@gmail.com